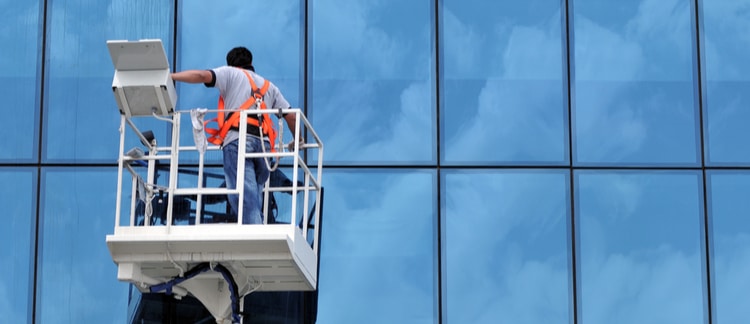 At Sunrise Equipment, we know that having the right aerial equipment for your lighting and sign maintenance jobs allows you to offer better service, a safer working environment for your team, and more efficient processes. We aim to satisfy nearly any project need with our affordable inventory of new, used, and reconditioned equipment.
When it comes to adding, removing or maintaining lights and signs for your project, we can help you find the right piece of equipment for any height or location!
Our goals for you when you partner with us are to
Reduce project costs (and increase your profit)
Eliminate service interruptions and downtime
Offer excellent service to your end customers
Improve safety on your job sites
Browse Our Inventory of High-Quality Commercial Cleaning Equipment
Build an inventory of the best pre-owned equipment for the job. Choosing used and reconditioned equipment is a great way to cut costs for your next project while still getting access to quality items that will help you get the job done right and on time.
Whether you're just getting started as a small commercial cleaning business or you've been around for years, we know you likely have the small stuff covered—the cleaning solutions, the paper towels, the vacuums, etc. But when the need for heavy equipment comes up for a specific job, we're your source for just about anything. Browse our selection of quality and well-taken-care-of trucks, cars, bucket trucks, booms, cranes, generators and more.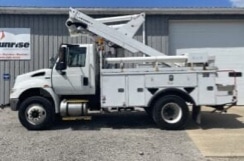 Bucket trucks are ideal for jobs at multi-story office buildings or factories that require window or facade cleaning.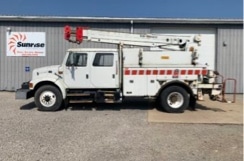 Cranes and booms are also ideal for jobs at multi-story office buildings or factories that require window or facade cleaning.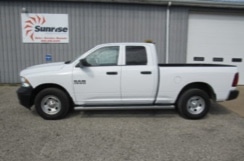 Get your crew to and from job sites easily and reliably, plus save on costs by choosing used and reconditioned vehicles.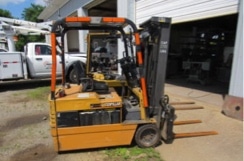 Miscellaneous equipment includes trailers, golf carts, generators, jet vacs, utility beds and more.
Get the Right Commercial Cleaning Equipment for Your Next Job
Contact the Sunrise Equipment team today for help finding the right equipment for your job, or to request a quote on a unit!
Need help finding a unit? We'd love to help.