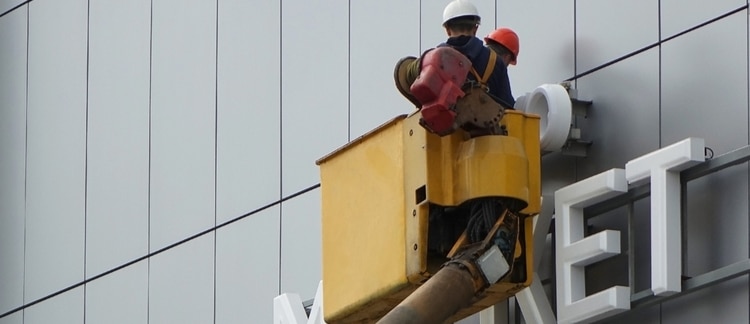 At Sunrise Equipment, we know that having the right aerial equipment for your lighting and sign maintenance jobs allows you to offer better service, a safer working environment for your team, and more efficient processes. We aim to satisfy nearly any project need with our affordable inventory of new, used, and reconditioned equipment.
When it comes to adding, removing or maintaining lights and signs for your project, we can help you find the right piece of equipment for any height or location!
Browse Our Inventory of High-Quality Lighting & Sign Maintenance Equipment
Whether you need to reach high and further or lift heavier loads, Sunrise Equipment has the lighting and sign equipment needed for your job. Our assortment of cost-effective bucket trucks, boom trucks and cranes allow you to access those hard to reach places over freeways, buildings, parking lots and businesses. Whatever your equipment needs, we can help you find a solution!
Browse our equipment and machinery solutions from Sunrise Equipment for the lighting and sign maintenance industries here:
Get the Right Equipment for Your Next Job
Contact the Sunrise Equipment team today for help finding the right equipment for your job, or to request a quote on a unit! If equipment financing is something that you're considering, we have options for you. Simply, submit an inquiry online.
Need help finding a unit? We'd love to help.