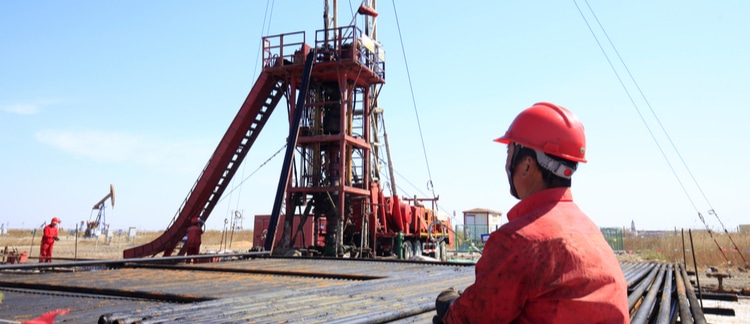 The oil and gas industry is booming and is a very competitive marketplace. At Sunrise Equipment, we understand that having the right equipment for your oil and gas jobs allows you to offer better service, a better working environment, a higher profit yield, and more efficient processes. We aim to satisfy nearly any project need with our affordable inventory of new, used, and reconditioned oil and gas equipment.
We have great relationships with oil and gas companies and have experience supplying equipment on time and on budget. Whether you're working in the upstream, midstream, or downstream sectors, we can help you find the right piece of equipment for the job—large or small!
Browse Our Inventory of High-Quality Oil & Gas Equipment
Special equipment and machinery are needed when it comes to fulfilling work in the oil and gas industries, but there's also a need for some basic equipment and vehicles that can help make various jobs much easier. You need trucks for your crew to get around the oil fields. You need pole trailers to haul pipes. You need generators and compressors for power. Whatever your equipment needs, we can likely help you find a cost-effective solution!
You'll find equipment and machinery best suited for the oil and gas industries here:
Oil and Gas Equipment Financing Options
Having the right equipment can mean the difference between making a profit or scrambling to just make your bid. Our financing options can help you take advantage of the quality equipment you need at the best prices and terms in the industry.
Get the Right Oil and Gas Equipment for Your Next Job
Contact the Sunrise Equipment team today for help finding the right equipment for your job, or to request a quote on a unit you have your eye on. Not quite sure what you need? We can help with that, too!
Need help finding a unit? We'd love to help.